Larsen Giant Dump Truck 33 Piece Puzzle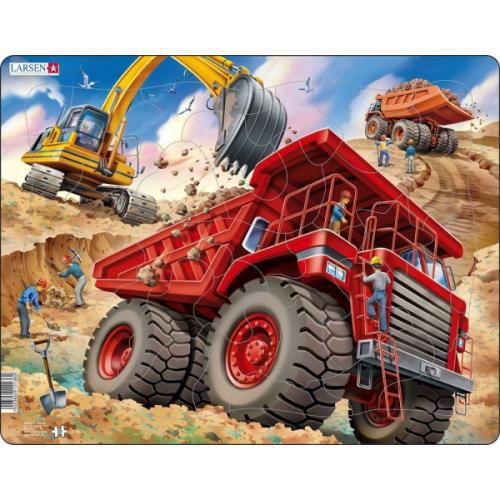 Larsen Giant Dump Truck 33 Piece Puzzle
This 33 piece features a giant dump truck and other construction vehicles hard at work on a construction site.
Larsen puzzles are all made with a tray and permanent edge. The puzzles are cut deep, so the shapes of the pieces can be seen in the tray below.
When playing with puzzles with irregular pieces, the child will look for pieces with the right shapes and place them on the tray where they belong.
Puzzle size: 36.5cm x 28.5cm
Suitable for ages 3 years +