Dig A Dinosaur Skeleton - Triceratops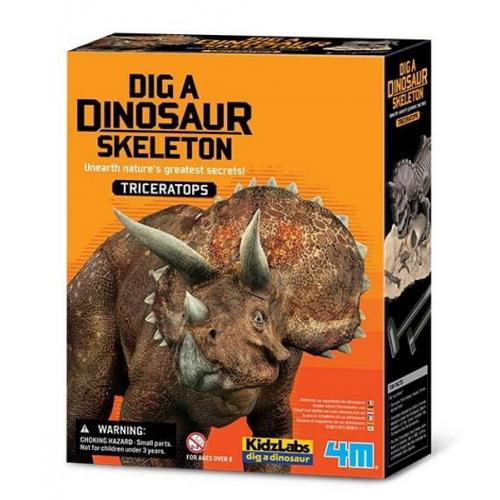 Dig A Dinosaur Skeleton - Triceratops
Pretend to be a paleontologist by carefully digging away the plaster to find and excavate the hidden dinosaur bones.
Then put the pieces together to make the skeleton of a Triceratops, a dinosaur like a prehistoric rhinoceros with three horns and a neck frill that roamed the Earth millions of years ago.

Contains a Triceratops skeleton about 20cm tall when assembled, a paper digging tray, hammer and chisel digging tools and detailed instructions.

Recommended Age 8 years +