Bio Plastic Bucket and Spade Set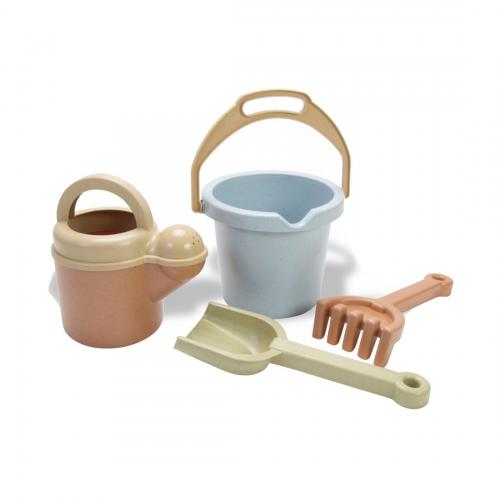 Bio Plastic Bucket and Spade Set
Make sure your little explorer gets to know the world around them with the 4 Piece Bucket Set from the environmentally friendly brand Dantoy.
Develops mechanical skills

What you get: 1 x Bucket 1 x Rake 1 x Spade 1 x WateringCan.

Made from sugarcane, 100% recyclable – Dantoy BIOplastic toys is 100%recyclable when the toy is no longer required.

Sugarcane is a renewable crop that can be used as a pure energy source and as a raw material for the production of different products.

Dishwasher safe
Made in: Denmark

Recommended for ages 2 years +