Sticky Mosaics Unicorns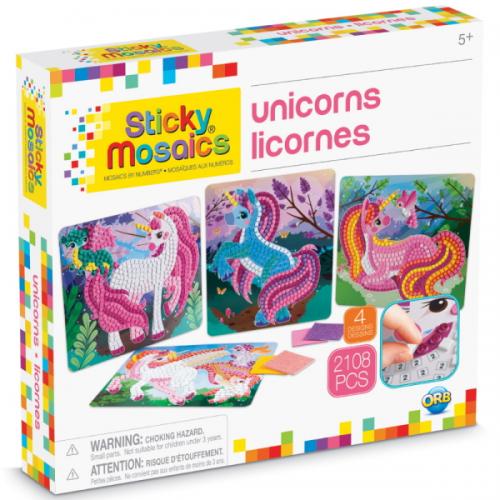 Sticky Mosaics Unicorns
Orb Toys Sticky Mosaics are a decorate by number craft kit.
Young crafters place sticky tiles on a simple-to-follow template to create a mosaic masterpiece.

Easy and no-mess craft activity that encourages number, colour and shape recognition.

Includes 4 designs with over 2,000 sticky tiles, 3 hanging tags and 1 stand to display the finished pieces.

Recommended Age 5 years +