Road Trip Packing Puzzle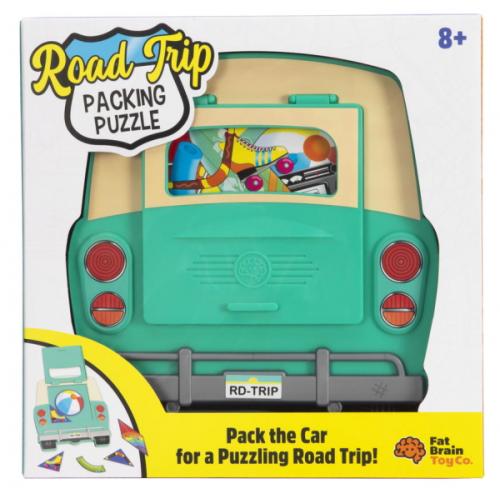 Road Trip Packing Puzzle
Kids will love packing the car for the next road trip!
Fat Brain Toys Road Trip Packing Puzzle is a fun brainteaser game of arranging shapes into a square space and encourages spatial reasoning, logic, problem-solving, critical thinking and creativity

Players pick a challenge card, gather the items indicated on the card and try to fit game pieces inside the car-shaped game board.

There are 34 challenges to complete and solutions printed on back of each card.

Includes car-shaped game board, 15 chunky puzzle pieces, challenge cards
Recommended Age 8 years +