Plui Rain Cloud Bath Toy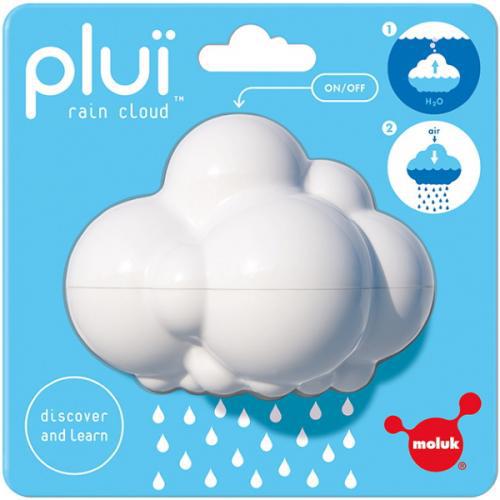 Plui Rain Cloud Bath Toy
Plui raincloud is a charming and smart bath toy that adds fun to bath time with a touch of physics; fill it with water, let it rain and then stop the flow with a touch of a finger to the top hole.
Children are fascinated by Moluk's Plui as it illustrates the cycle of water and helps develop motor skills, understanding of cause and effect, stimulates curiosity, imagination and the senses.

Made from the highest quality ABS, a hidden mechanism in the Plui Cloud allows parents to open it for easy cleaning; no mess, mould or mildew.