Memory Game Kit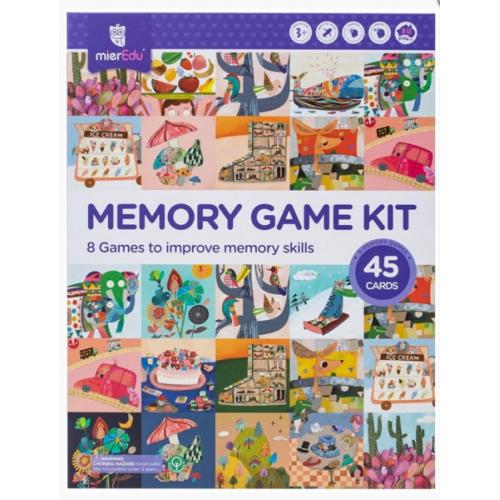 Memory Game Kit
The Mier Edu Memory Game Kit features 45 matching cards and two-game boxes. An 8 in 1 memory game kit to help kids improve memory skills step by step.
The games range from easy to hard to develop kids' visual recognition while promoting their memory skills.

The adorable illustrations and handy box makes the perfect gift. This is one for the whole family with multiple areas for parents to help their kids learn.

Includes 30 Memory Cards, 15 Quick Spot Cards, Games Box and Parent Guide

Recommended Age 3 years +