Match It! Dinosaur Bingo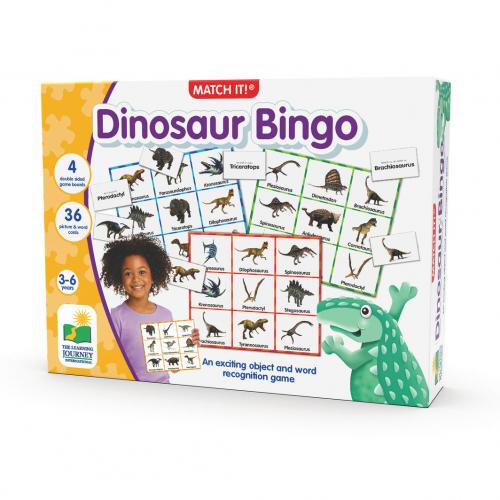 Match It! Dinosaur Bingo
The Learning Journey Match It Dinosaur Bingo is a great way for players to learn more about their favourite prehistoric dinosaur friends.
Just like the classic game of bingo, simply match the real photo dinosaur picture cards or names to the playing board. The first player to fill their card wins!

Dinosaur Bingo includes four double-sided game boards, 36 dinosaur cards and suggestions for different ways to play the game.

Recommended Age 3 years +