Kingfisher with Sound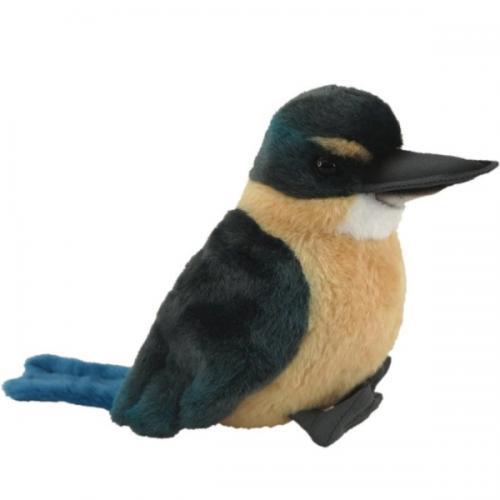 Kingfisher with Sound
The sacred kingfisher is one of the best known birds in New Zealand.
The Kingfisher's hunched silhouette waiting patiently on a powerline or other elevated perch over an estuary or mudflat is easily recognisable.

Kingfishers are found widely in New Zealand in a wide range of habitats: the key ingredients are elevated observation posts to hunt from, banks or suitable standing trees to excavate nests in, and open or semi-open habitats which support a range of prey items.

This range of birds make real sounds when squeezed.

Product Dimensions: 15cm

Our recommended age: 1 year +