Giggly Zippies Woofer Sensory Activity Dog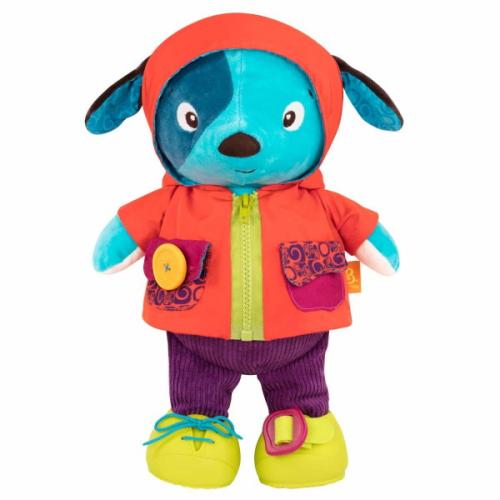 Giggly Zippies Woofer Sensory Activity Dog
This adorable, brightly coloured plush toy dog offers an amazing sensory experience for the over 2s.
With different textures to discover and new skills to learn such as buttoning, zipping, buckling, lacing and more!
Children will delight in pressing his tummy and feeling him wiggle and hearing him giggle!
Helps with fine motor skills and hand-eye coordination.
Includes 2 x AA batteries
Recommended Age 2 years +