GeoStix Math Activity Set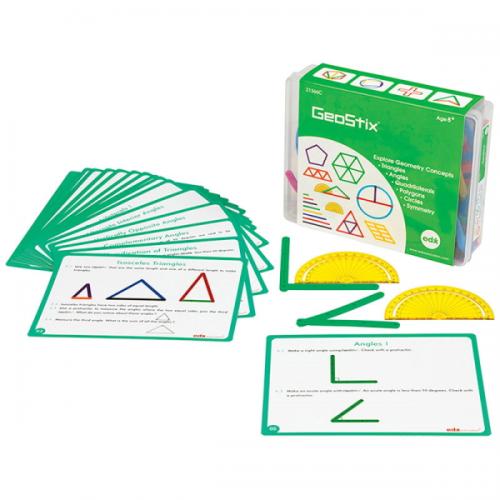 GeoStix Math Activity Set
GeoStix help children explore geometric concepts with hands on learning. They are a unique and versatile educational tool.

The Math Activity Set has 8 different length flexible sticks that snap together at multiple points allowing investigation into planar geometry.
100 sticks, sizes range from 2.5cm to 15cm with 1/4 circle and 1/2 circle pieces, 2 protractors and 16 activity cards housed in a plastic container.
The straight and curved flexible sticks snap together very easily, making it an ideal hands on manipulative for students to explore geometric concepts.

Use our GeoStix and protractors to learn geometric concepts of triangles, quadrilaterals, polygons and circles.
Recommended Age 3 years +