Fubbles Non Spill Bubbles Mini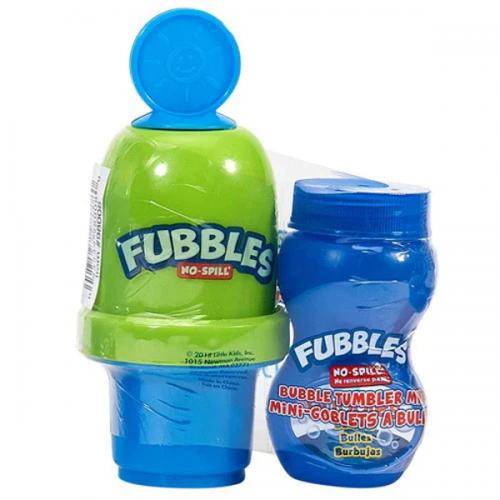 Fubbles Non Spill Bubbles Mini
Fubbles Tumbler Minis are specially designed to prevent bubble spills during active play.
Fubbles No-Spill Bubble Tumbler lets kids blow bubbles without spilling the solution. Tip it upside down, knock it over and you won't spill your bubble liquid. No mess means more fun for everyone!
Includes 1 x mini tumbler and 60 ml of non-toxic bubble liquid, simply poor the solution into the bottom cup, twist on the top, and you are ready to make bubbles!
Bubble wand included. Dye free, non-toxic.
Please note: Colours are assorted and will be sent at random, if you do have a colour preference please add a comment to your order.
Recommended Age 3 years +