Fruit Box Puzzle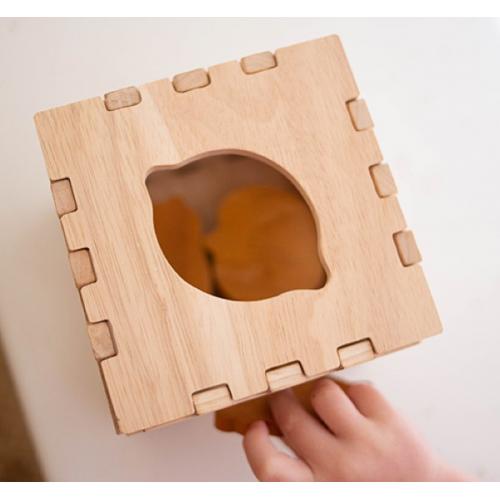 Fruit Box Puzzle
Q Toys fruit box is a beautiful and versatile wooden puzzle. Children can use each piece separately or piece the puzzle together to create a sorting box.
All Q Toys are made in Vietnam from plantation timber, using non toxic, child safe materials.

Q Toys are crafted by highly skilled craftsmen who get a fair deal. Q Toys also train disabled children in Mekong Delta in Vietnam who want to become craftsmen or craftswomen for life.

Packed in plain cardboard packaging.

14cmx14cm per puzzle piece (4 puzzles & 1 base)

Recommended Age 18 months +