123 Flashcards and Number Magnets Set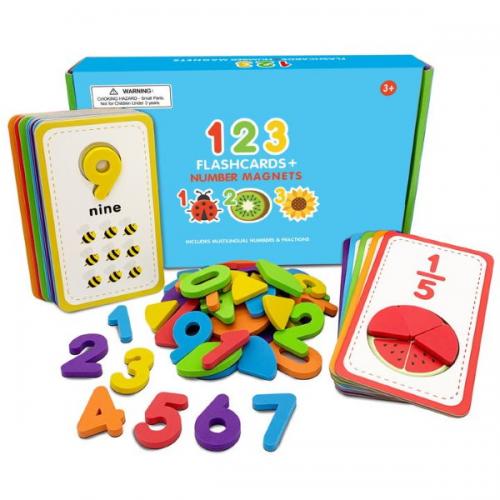 123 Flashcards and Number Magnets Set
Curious Columbus Flashcards and Number Magnets Set are designed to help start you and your little ones out on a colourful journey of learning that's hands on, tactile and just lots of fun.
These flashcards teach numbers 1-20, each flashcard works as a number puzzle that your child can solve by finding the correct number to fit into the puzzle spot.

Children can learn how to write each number with handy tracing worksheets on the reverse of each card, which can be wiped clean after use.

The cards are larger and thicker than most on the market, making them easier to hold and extremely durable and are multi-lingual so you can also use them to teach your little one how to count in English, Spanish, French and German.

Each kit also includes 6 fraction cards, meaning you can start teaching children to understand the concept of sharing... toys, snacks etc.

Each number has a full magnetic backing allowing your child extended learning on the fridge or whiteboard.

Recommended Age 3 years +