Count Your Chickens! Cooperative Game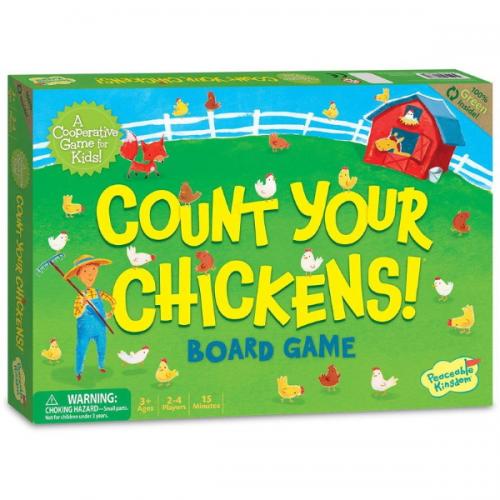 Count Your Chickens! Cooperative Game
Count Your Chickens is a cooperative board game, meaning all players play together, no one is left out and everyone has fun!
In this game players help Mother Hen collect her chicks and bring them back to the coop. Spin and move, count the number of spaces and collect that number of chicks.

Take turns, but work together because if you collect all the chicks then everyone wins!

Game includes 1 game board, 1 mother hen with stand, 40 baby chicks, 1 spinner and instructions for game play.

A great game for learning counting, taking turns, how to follow directions and encouraging social development and cooperation skills.

Recommended Age 3 years +
Players: 2 – 4
Play Time: 15 – 20 Min