Handmade Jute and Cotton Nesting Basket Set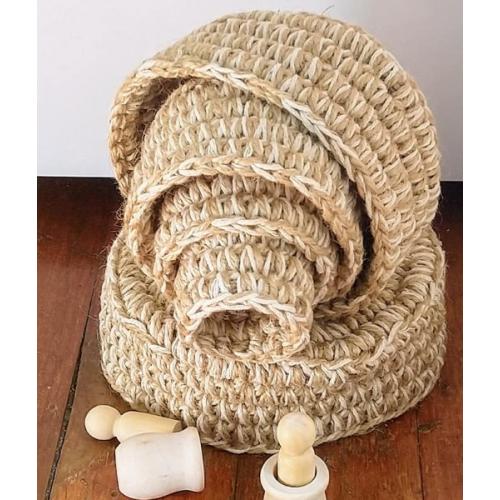 Handmade Jute and Cotton Nesting Basket Set
These tactile, lightweight jute and cotton baskets are fabulous for encouraging free play. Children will love to stack them, nest them, use them for sorting, counting and more! They can be played with in so many different ways offering hours of enjoyment.

Come as a set of 5 nesting baskets with the largest having a 15 cm diameter.

These naturally beautiful jute baskets are handmade in New Zealand.
Recommended Age 3 years +